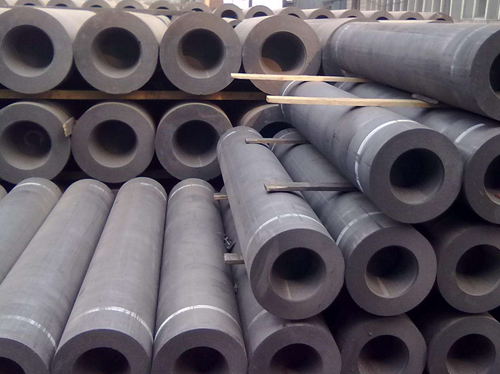 RP (Regular Power) graphite electrodes are widely used in industrial operations, especially in electric arc furnace steel production and other high-temperature applications. These electrodes are economical and offer numerous advantages, making them a popular choice for efficient industrial operations. However, whether they are the best choice depends on the specific requirements and constraints of each operation. This article will discuss the advantages and limitations of RP graphite electrodes, considering factors such as cost, efficiency, and performance.
Firstly, RP graphite electrodes are known for their cost-effectiveness. Compared to other types of electrodes like HP (High Power) or UHP (Ultra-High Power), RP electrodes have a lower graphite content and are less expensive. This makes them an attractive option for industrial operations working within budget constraints. Moreover, the manufacturing process for RP electrodes is relatively straightforward, leading to lower production costs compared to other electrode types.
Another advantage of RP graphite electrodes is their high electrical conductivity. Graphite, the main component of these electrodes, has excellent electrical properties, allowing for efficient current flow. This high conductivity ensures that the heat generated during the electric arc furnace (EAF) process is evenly distributed, promoting a more uniform melting of materials. As a result, RP electrodes can effectively melt and refine metal scrap, reducing the energy consumption and overall processing time.
Furthermore, RP graphite electrodes have good thermal conductivity. This property allows for effective heat transfer from the electrode to the surrounding material, ensuring efficient and uniform heating. The ability to withstand extreme temperatures is crucial in industrial operations where high temperatures are required, such as steelmaking. RP electrodes' thermal stability and resistance to thermal shocks contribute to their longevity and reliability in such demanding applications.
RP graphite electrodes also exhibit good mechanical strength and low oxidation rates. These characteristics are vital for safe and efficient operations. The mechanical strength ensures that the electrodes can withstand the mechanical stresses and handling during the EAF process. Low oxidation rates prevent excessive electrode consumption and prolong the electrode's lifespan. These factors contribute to reduced downtime and increased productivity.
While RP graphite electrodes offer several advantages, they do have some limitations. One limitation is the lower current-carrying capacity compared to HP and UHP electrodes. RP electrodes are optimized for regular power applications, typically with a current density range of 16,000 to 22,000 A/cm². If an industrial operation requires higher current densities, such as in ultra-high power applications, HP or UHP graphite electrodes may be a more suitable choice.
Furthermore, RP electrodes have a lower apparent density, which can lead to higher graphite consumption rates. This could result in more frequent electrode replacements, increasing operational costs. However, the lower graphite content in RP electrodes also means lower electrode weight, making them easier to handle.