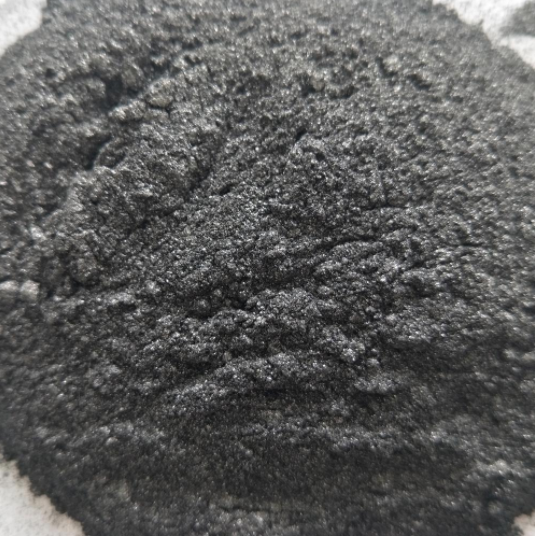 Carbon materials are inorganic non-metallic materials dominated by carbon. Carbon materials are basically composed of non graphitic carbon, while graphite materials are mainly composed of graphitic carbon. Graphite is divided into natural graphite and artificial graphite.
Graphite material is mainly composed of polycrystalline graphite. Graphite is a kind of layered crystal with hexagonal plane grid between carbon atoms. Although graphite is an inorganic non-metallic material, it is called semi metal because of its good thermoelectric conductivity. Graphite has higher thermoelectric conductivity than some metals, far lower coefficient of thermal expansion and high chemical stability than metals, which makes it of great value in engineering application. Graphite is chemically inert in non oxidizing medium and has good corrosion resistance. Except for strong acid and strong oxidizing medium, graphite is not corroded by other acid and alkali salts and does not react with any organic compounds.
Graphite material is also a kind of high-temperature resistant material. At high temperature, graphite will not melt. The gasification temperature is very high, but 3350 18 begins to sublimate into gas under normal pressure. The strength of general materials decreases gradually at high temperature, while that of graphite is within 2500 'C. its strength increases with the increase of temperature. Above 2000 ℃, its strength is twice that of normal temperature. Graphite material also has excellent thermal shock resistance. Therefore, graphite material has its unique advantages as a high-temperature material.
Because graphite material has the advantages of high temperature strength, conductive heat transfer, thermal shock resistance, corrosion resistance and good lubricity, it has become an indispensable structural material, high temperature material, conductive material, anti-wear material and functional material in the development of national economy. At present, graphite materials have been widely used in metallurgy, chemical industry, electronics, electrical appliances, machinery, nuclear energy and aerospace industry. They can be used as graphite electrodes, electrolytic anodes, molds and high-temperature bearings; Surface coating as neutron deceleration material and nuclear fuel in atomic nuclear reactor; In the field of aerospace, graphite material can be used in satellite antenna, space shuttle shell, rocket generator nozzle throat liner and other parts.