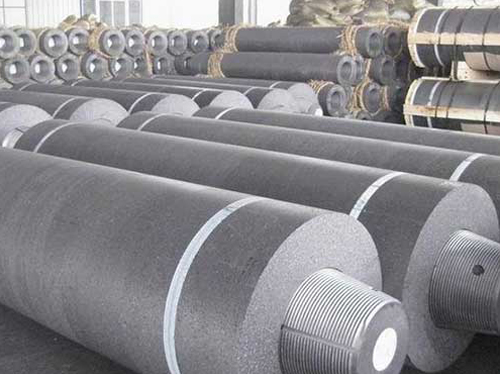 Graphite electrodes have become an essential component of the iron and steelmaking industry. It is used as a conducting material for melting metals and alloys in electric arc furnaces. Graphite consists of a layered structure which gives it unique properties such as excellent cold and hot strength, high thermal conductivity, and low coefficient of thermal expansion. These properties make graphite electrodes highly versatile and sought after in various industries.
One of the key applications of graphite electrodes is in the steel industry. Steelmaking is a complex process that involves the conversion of iron ore into a usable metal. In electric arc furnaces (EAF), graphite electrodes are used as conductive materials to create high temperatures, which are required for melting and refining steel scrap. These electrodes can resist high temperatures and thermal shock, making them suitable for this purpose. As a result, graphite electrodes are an essential component of the steelmaking process.
Graphite electrodes are also used in the production of non-ferrous metals, including copper, zinc, and aluminum. Non-ferrous metals are metals that do not contain iron and are highly reactive. Graphite electrodes are used in electric arc furnaces to melt these metals because they have the ability to withstand the high temperatures and corrosive environments required for the process.
Moreover, graphite electrodes are highly versatile and can be used for a variety of applications in different industries. These electrodes are used for electrical discharge machining (EDM) for cutting and forming metals. EDM is a process that uses electric sparks to remove material from a workpiece. Graphite electrodes are used as machining materials because they can conduct electricity and withstand high temperatures and wear resistance.
Graphite electrodes are also used in the production of chemicals and fertilizers. In chemical industries, they are utilized for the electrolysis of salts to produce caustic soda, chlorine, and other chemicals. They also act as catalysts in many chemical reactions. The use of graphite electrodes in the production of fertilizers includes manufacturing caustic potash, which is used as a fertilizer. Graphite electrodes are also used as anode materials for producing ozone gas, which is used in disinfecting water.