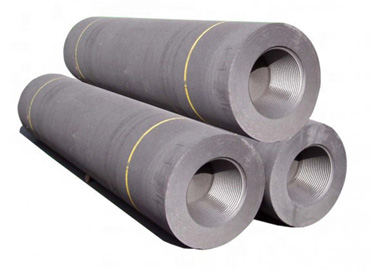 Graphite electrode is believed to be familiar to all, is a new industrial material in recent years, its application is very extensive, application fields, by the customer unanimously recognized. But many customers do not know how to use it very well, here is to introduce to you.
1. When using graphite electrodes, it is necessary to apply them vertically and not to tilt them, especially to place a group of electrodes horizontally so as not to break.
2. When charging the electric furnace, the bulk charge should be placed close to the furnace, and the bulk charge can not be placed on the top of the furnace with poor conductivity to reduce the impact of falling bulk charge on the graphite and carbon electrode.
3. During melting period, no melting charge should be disposed to prevent the collapse of the electrode. At the same time, when processing graphite special-shaped parts, attention should not be paid to the use of lime and other non-conductive objects gathered in large quantities just below the electrode so as to electrify or break the electrode.
4. Graphite electrode should pay attention to the position of furnace cover when it rises or falls. If the furnace cover is deflected, the carbon electrode will be damaged. Refractories need to be enclosed on the furnace cover to prevent the flame from oxidizing the upper electrode during smelting