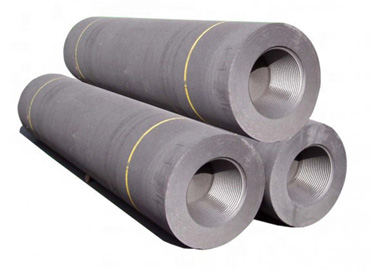 Graphite is widely used in many aspects due to its good properties.
Graphite has many excellent properties, so it has been widely applied in metallurgical, mechanical, electrical, chemical, textile, national defense and other industrial sectors. It can be used as a refractory. Graphite products retain the original chemical properties of flake graphite and have strong self lubrication properties. The properties of graphite powder are acid resistance, corrosion resistance and high temperature resistance 3000 C and low temperature -204 C. At the same time, its compressive strength is greater than 800kg/Cm2, and the weight loss is 1% at 450 C and the rebound rate is 15–50% (density 1.1–1.5). Therefore, graphite products have been widely used in metallurgy, chemical industry, petrochemical industry, high-energy physics, aerospace, electronics and so on.
Due to its special structure, graphite electrode products have many characteristics such as high temperature resistance, thermal shock resistance, conductivity, lubricity, chemical stability and plasticity. It has always been an important strategic resource in the development of military and modern industry and high, new and sharp technology. Graphite products, such as graphite rings and graphite boats are widely used. Pan, international experts once predicted that "Twentieth Century is the century of silicon, and twenty-first Century will be the century of carbon".