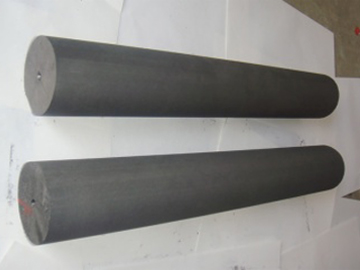 Qingming Festival, also known as outing Festival, Xingqing Festival, March Festival, ancestor worship Festival, etc., is at the turn of mid spring and late spring. Qingming Festival originated from the ancestor beliefs and spring festival rituals in ancient times. It has both natural and humanistic connotations. It is not only a natural solar term, but also a traditional festival. Tomb sweeping and ancestor worship and outing are the two major customs themes of Qingming Festival. These two traditional customs themes have been inherited in China since ancient times.
Qingming Festival is an ancient festival of the Chinese nation. It is not only a solemn festival of sweeping tombs and offering sacrifices to ancestors, but also a happy festival for people to get close to nature, go outing and enjoy the fun of spring. Douzhib (or taiyanghuang meridian up to 15 °) is the Qingming solar term, which is about April 5 of the Gregorian calendar. In this season, the vitality is exuberant, the Yin Qi is declining, and all things "give up the old and accept the new". The Earth presents the image of spring and scenery. It is a good time for suburban youth travel and Qing Dynasty tomb sacrifice. The Qingming ancestor worship Festival lasts for a long time. There are two kinds of sayings: 10 days before and 8 days after and 10 days before and 10 days after. These nearly 20 days belong to the Qingming ancestor worship Festival.
Qingming Festival is a major traditional Spring Festival. Tomb sweeping and ancestor remembrance is a fine tradition of the Chinese nation since ancient times. It is not only conducive to carry forward filial piety and family affection, awaken the common memory of the family, but also promote the cohesion and identity of family members and even the nation. The Qingming Festival integrates natural solar terms and human customs. It is the unity of favorable weather, favorable place and harmonious people. It fully reflects the Chinese ancestors' pursuit of the harmonious unity of "heaven, earth and people", and their idea of conforming to the weather, the place and the natural law.
Qingming Festival, Spring Festival, Dragon Boat Festival and Mid Autumn Festival are known as China's four traditional festivals. Besides China, some countries and regions in the world also celebrate Qingming Festival, such as Vietnam, South Korea, Malaysia and Singapore. On May 20, 2006, the Qingming Festival declared by the Ministry of culture of the people's Republic of China was listed in the first batch of national intangible cultural heritage list with the approval of the State Council.
Our company mainly produce CARBON ELECTRODES、Graphite Anode and so on,if you have any needs please contact us !