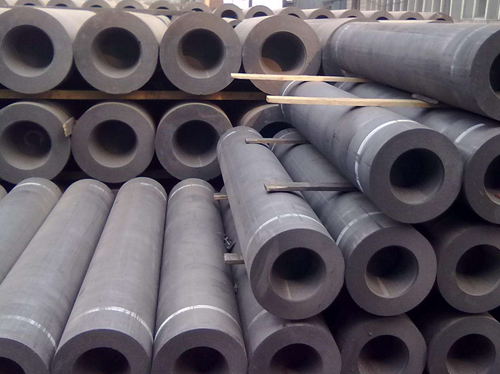 Graphite is essentially a single atomic layer of graphite, with one-dimensional nanoscale being its important feature. Graphite is an sp 'hybrid form of carbon, with only three bonds per carbon atom and the fourth valence electron in an delocalized state. The strong covalent bonds between carbon atoms in a single graphite sheet provide excellent in-plane mechanical properties. Under the same thickness, the breaking strength of graphite is more than 100 times higher than that of steel. In layered structures, the van der Waals force between adjacent graphite sheets is relatively weak, so graphite is much softer than diamond. Graphite is a good thermal conductor, and free electrons give it high in-plane conductivity.
The strength of graphite is very high. According to atomic force microscopy indentation experiments based on suspended graphite, the elastic modulus of a single graphite sheet is about 1 TPa, and the fracture strength is about 125 GPa, which is much higher than that of most structural materials. In the electronic band structure of graphite, the electron band gap is zero, exhibiting a semi metallic property. The local state density of the Fermi level is also zero, and conduction is only possible through the thermal excitation of electrons.
With the requirements of the modern military for the construction of high-tech military platforms and military personnel capabilities, many aspects need to introduce high-tech elements to make the troops have stronger combat effectiveness. For example, the lightweight design of military platforms such as tanks, aircraft, and warships can make the platform more maneuverable and flexible, reduce fuel consumption, and carry more ammunition, thereby improving survivability and combat ability; Currently, military personnel in frontline operations carry loads ranging from 45 to 55 kg, sometimes exceeding 55 kg, including uniforms, rifles, ammunition, electronic equipment (night vision equipment, communication equipment, smartphones, tablets, GPS positioning devices, etc.), boots, straps, backpacks with supplies, spare clothing (socks, underwear, etc.), personal items (toothbrushes, shaving supplies, glove boxes, etc.), And other items that the soldier may need. Whether in the short or long term, this excessive load is detrimental to the health and operational efficiency of soldiers. When exposed to harsh environmental conditions (such as harsh terrain, high temperatures, and humid environments), the mobility of soldiers carrying overload is particularly affected. If they are overloaded for a long time, it will have a negative impact on the psychological and physical health of soldiers. Therefore, lightening the load on soldiers is crucial to improving the flexibility and mobility of troops. This requires the use of new lightweight materials as much as possible, reducing the load on soldiers without sacrificing other performance, and even improving the performance of the original load; In the future, the combat Internet of Things will require soldiers to carry portable and foldable display devices, and graphite will also have great potential.