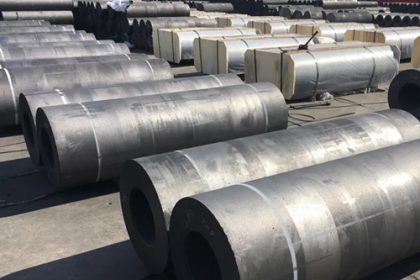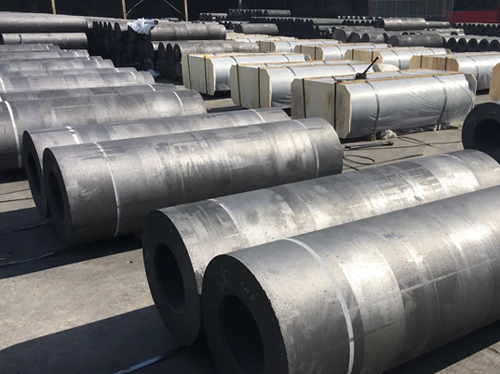 Graphite electrodes are indeed a key component in industrial development, particularly in industries such as steel making and aluminum production. These electrodes play a crucial role in the process of electric arc furnaces, where high temperatures are required to melt and refine metals.
Electric arc furnaces are widely used in the steel industry for the production of steel from scrap metal. The process involves an electric current passing through the electrodes to generate an arc, which then heats up the scrap metal to temperatures around 1700 to 1900 degrees Celsius. This high temperature causes the metal to melt and undergo chemical reactions to remove impurities and achieve the desired composition. Graphite electrodes are used as the conductive material for the electric current, due to their high thermal and electrical conductivity.
The use of HP graphite electrodes in electric arc furnace technology has several advantages. Firstly, they have excellent thermal conductivity, which allows for efficient heat transfer from the electrode to the metal. This enables fast and uniform heating, leading to higher productivity and energy efficiency in the steelmaking process.
Secondly, graphite electrodes have high electrical conductivity, which allows for the passage of large currents without significant resistance. This is important for generating the intense heat required in the electric arc furnace. The ability to withstand high currents also ensures stable and consistent operation of the furnace.
Furthermore, graphite electrodes have good chemical stability and resistance to oxidation, making them suitable for the harsh operating conditions in electric arc furnaces. The high temperatures and presence of gases and molten metal can easily corrode or degrade other materials. Graphite, however, has a high melting point and is chemically inert, making it a durable and reliable choice for electrode material.
The use of graphite electrodes is not limited to steelmaking. They are also essential in aluminum production, where they are employed in the Hall-Héroult process. This process involves the electrolytic reduction of alumina (Al2O3) to produce aluminum metal. Graphite electrodes serve as the anode in the electrolytic cell, where the Al2O3 is dissolved in a molten cryolite bath and subjected to a low-voltage electric current. This current causes the alumina to decompose into aluminum and oxygen. The graphite anodes not only conduct the electricity but also resist the corrosive effects of the electrolyte.
In recent years, the global demand for graphite electrodes has been steadily growing, primarily driven by the rapid expansion of the steel industry in developing countries like China and India. As these economies continue to industrialize and urbanize, there is a greater need for steel for construction, infrastructure, and manufacturing. This increased demand for steel translates into a higher demand for electric arc furnaces and graphite electrodes.
However, the supply of graphite electrodes has faced challenges in keeping up with this rising demand. The production of graphite electrodes requires high-quality graphite material, which is obtained from natural graphite or synthetic graphite. Natural graphite, in particular, is limited in supply and subject to price volatility, as the key producing countries and mines can be geographically concentrated.
In recent years, there have been efforts to develop alternative materials and technologies to reduce the reliance on graphite electrodes. Some researchers have explored the use of carbon-based materials like carbon nanotubes or graphene as potential electrode materials. These materials offer even higher electrical and thermal conductivities, as well as potentially better durability and stability. However, the commercialization and scalability of these alternatives are still in the early stages.
Graphite electrodes are indeed a key component in advancing industrial processes, particularly in steelmaking and aluminum production. Their excellent thermal and electrical conductivities, as well as their chemical stability, make them indispensable in electric arc furnaces. However, challenges in the supply and price stability of graphite have prompted the exploration of alternative materials for future advancements in industrial processes.