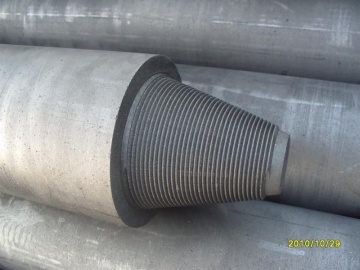 1. Ash
Ash increased after calcination. This is because the graphite rods emit a considerable amount of volatile matter during the calcination process, at the same time, there is a small amount of carbon oxidation, and ash in the calcination temperature can not be discharged, so the graphite rods in the forging when the more volatile and oxidation burn loss, the greater the amount of ash increase after the burn. In addition, the raw materials in custody, pre-crushing and burning will also be mixed with some foreign impurities and increased ash.
2. True weighting
The true proportion of all kinds of graphite rods has been improved greatly. In particular, the true gravity of various petroleum cokes, from 1.42-1.61 g/cm 3 before calcination to 2.00-2.12 g/cm 3, increased by about 40%. The increase of the true proportion of graphite rods after calcination is mainly due to the condensation reaction of polymer hydrocarbons at high temperature, and the constant regularity of the basic particle composition of coke. The difficulty degree of graphitization of all kinds of raw materials can be judged by the size of the real proportion after the burn. In general, the higher the true proportion after the same temperature is burned, the more easily graphitization.
3. Volume
All graphite rods shrink in volume after calcination, but the degree of contraction is different. Generally speaking, the volatile material content of raw materials and in the production of more emissions, the greater the degree of contraction _. In the process of forging and burning, the volume variation of Chengjio oil Coke with low temperature is larger. Because the Gio Cheng coke temperature of delayed coking is lower than that of the kettle coking, the content of delayed coke volatile is much larger. For example, the delayed coking of oil Coke V and oil Coke IV, after forging volume contraction reached 25.5% and 28.5%, while the kettle-type coking I and oil Coke II after the volume contraction of only 13% and 14.6%. The Chengjio temperature is close to the calcination temperature of the asphalt coke, and the shrinkage is very small (1.25%) in calcination.
4. Specific resistance
The resistance of anthracite and petroleum Gio before burning is great, and there is a significant change in electric conductivity after forging and burning. After the same temperature has been burned, the petroleum coke has the lowest specific resistance, the tar Coke is slightly higher than the petroleum coke, the metallurgical Coke is slightly more than the Tar Coke, and the anthracite is higher than the resistance. The ash content of anthracite coal fluctuates greatly, so the specific resistance of anthracite is not only related to calcination degree.