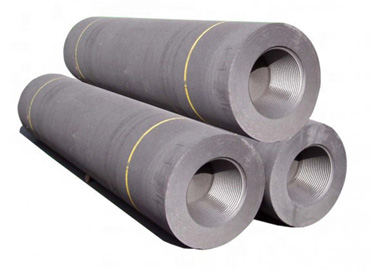 Graphite material is mainly composed of polycrystalline graphite, graphite is a kind of multilayered crystal with hexagonal annular planar grids between carbon atoms. Although graphite belongs to inorganic non-metallic materials, it is called semi metal because of its good thermal and electrical conductivity. Graphite has a higher heat than some metals, the electrical conductivity, at the same time, has a low thermal expansion coefficient, high melting point and chemical stability, which makes it important in engineering application. Graphite is chemically inert in a non oxidizing medium, With good corrosion resistance, in addition to strong acid and strongly oxidizing medium, graphite is not affected by other acid, alkali, salt corrosion, do not react with any organic compounds.
Graphite is also a high-temperature resistant material, at high temperature, the graphite will not melt, but at atmospheric pressure at 3,350 ℃ began to sublimate into gas. The strength of general materials decreased gradually at high temperature, but the strength of graphite at 2000 ℃ was higher than that of normal temperature. Graphite also has good thermal shock resistance.
Graphite has good self-lubricating properties, it can be used as antiwear lubricating material in the oil-repellent occasion. The capture cross-section of the high energy neutron is small, and the scattering cross-section is large, with good neutron deceleration performance and strong resistance to neutron radiation damage, and can be used as deceleration material and structural masonry in the nuclear reactor.
The disadvantage of graphite is that the oxidation resistance is worse, as the temperature increases, the oxidizing rate increases.