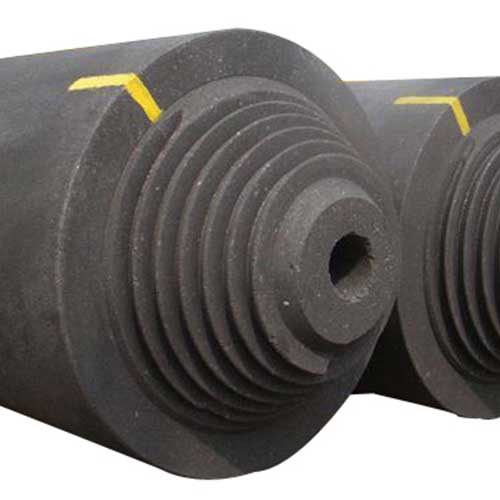 Graphite can be divided into natural graphite and artificial graphite. Natural graphite comes from graphite deposits, and natural graphite can also be divided into flake graphite, earthy graphite and massive graphite.
The graphite obtained from natural mining contains many impurities, so it needs to be beneficiated to reduce the impurity content before it can be used. The main use of natural graphite is to produce refractories, brushes, flexible graphite products, lubricants, anode materials for lithium-ion batteries, etc. some carbon products are sometimes added with a certain amount of natural graphite.
In the carbon industry, the largest production volume is all kinds of man-made graphite products. Generally, man-made graphite products are made of easily graphitized petroleum coke and pitch coke through a series of processes such as batching, kneading, molding, roasting, graphitization (high temperature heat treatment) and machining, with a production cycle of dozens of days.
There are many kinds of artificial graphite, such as single crystal graphite, polycrystalline graphite, pyrolytic graphite, highly oriented pyrolytic graphite, graphite synthesized by polyimide, graphite fiber, etc. The main products of artificial graphite are graphite electrode used in electric arc furnace and submerged arc furnace. Graphite electrode is a kind of conductive material with high temperature resistance and corrosion resistance.
Artificial graphite is also widely used in many other industrial sectors, such as brush for motor, precision casting mold, EDM mold and wear-resistant parts in mechanical industry, conductor or corrosion-resistant equipment used in electrolytic cell in chemical industry, high-purity and high-strength artificial graphite as reactor structure material in nuclear industry and parts used for missile and rocket, etc.