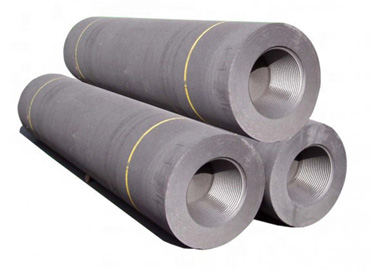 As conductive material: used in the electrical industry to make electrode, brush, carbon rod, carbon tube, mercury positive electrode, graphite gasket, telephone parts, TV picture tube coating, etc.
As wear-resistant lubricating material: graphite is often used as lubricant in the mechanical industry. The lubricating oil can't be used in the condition of high speed, high temperature and high pressure, while the graphite wear-resistant material can be used in the temperature of (I) 200 ~ 2000 ℃ at a very high sliding speed without lubricating oil.
Many configurations for transporting putrefactive media generally accept graphite materials to make piston cups, sealing rings and bearings. They do not need to participate in lubricating oil during operation. Graphite emulsion is also a good lubricant for many metal processing (wire drawing, tube drawing).
Graphite has good chemical stability. After special processing, graphite has the characteristics of corrosion resistance, good thermal conductivity and low infiltration and leakage rate. It is widely used in the production of heat interchangers, acoustic tanks, condensers, combustion towers, absorption towers, coolers, heaters, filters, pump configurations. Widely used in kerosene chemical industry, hydrometallurgy, acid and alkali production, synthetic fiber, papermaking and other industrial sectors, it can save a lot of metal materials.
For casting, sanding, die-casting and high-temperature metallurgical materials: due to the small thermal expansion coefficient of graphite and its ability to withstand the change of rapid cooling and rapid heating, it can be used as a mold for glassware. After using graphite, the ferrous metal can get the accurate size of the casting, with a high yield of smooth appearance, which can be used without processing or a little processing, thus saving a lot of metals.
In the production of cemented carbide and other powder metallurgy processes, graphite is usually used to make ceramic boats for pressing and sintering. The crystal growth crucible of monocrystalline silicon, regional refining container, bracket fixture and heater are all made of high-purity graphite. Other graphite can also be used as heat insulation plate and base of vacuum smelting graphite, high temperature resistance furnace tube, rod, plate, grid and other components.