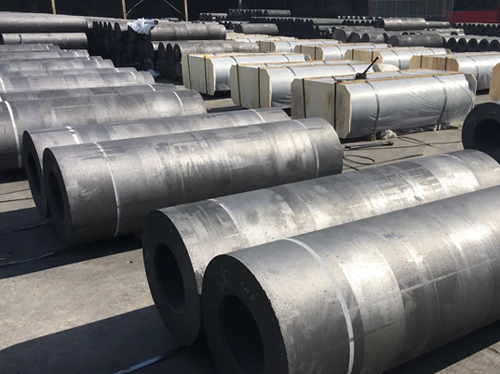 Introduction: Graphite electrodes are crucial components in electric arc furnaces used for the production of various types of metals and alloys. High-quality electrodes are required to achieve optimum production efficiency and ensure maximal quality of the final product. The demand for high-quality graphite electrodes has surged due to the growth in steel production, which is expected to continue with the rise in urbanization and infrastructure developments. HP (high power) graphite electrodes are considered one of the highest quality electrodes available, and are popular in the steel industry for their superior performance and durability.
Properties of HP Graphite Electrodes: HP graphite electrodes are characterized by their high thermal conductivity, excellent mechanical strength, and low electrical resistance. These properties give them the ability to withstand high temperatures and intense arcing without failing or deteriorating, resulting in stable and sustained production performance. The high thermal conductivity of HP graphite electrodes ensures uniform heat distribution, improving efficiency while reducing energy consumption. Additionally, their low electrical resistance reduces power consumption, resulting in cost savings.
Benefits of HP Graphite Electrodes: The use of HP graphite electrodes can have several benefits for steel producers, including increased productivity, improved product quality, and reduced maintenance costs. Due to their superior performance, HP electrodes allow for higher melting rates and improved furnace efficiency, resulting in increased production output. Improved product quality is achieved through the excellent thermal conductivity of HP electrodes, which ensures uniform heat distribution throughout the furnace, leading to a more even temperature, and the production of higher quality products. Furthermore, their ability to withstand intense arcing and high temperatures allows for longer electrode life, reducing the need for frequent replacement and associated maintenance costs.
Production Process of HP Graphite Electrodes: The production of HP graphite electrodes involves a complex process that includes several steps. The raw materials used to manufacture graphite electrodes are petroleum coke, needle coke, coal tar pitch, and other additives. These ingredients are mixed together in precise proportions and then baked in a high-temperature furnace to form graphite blocks. Electrode blanks are then cut from the blocks, which are then machined to the desired dimensions and shape. Finally, the blanks are graphitized at high temperatures, giving them their unique properties.
High-quality HP graphite electrodes are essential for the optimal performance of electric arc furnaces used in the production of steel and other alloys. Their superior thermal conductivity, mechanical strength, and low electrical resistance allow for efficient and sustained furnace performance, leading to increased productivity, improved product quality, and reduced maintenance costs. As the demand for steel and other metals continues to grow, the importance of high-quality HP graphite electrodes is expected to rise, making them an increasingly important component in the steel production industry.